FULL SPECTRUM SOLUTIONS
Focused on you
20100us is the Perfect Technological Partner
Faced with an ever-transforming information technology industry, firms often choose to outsource IT to focus on their core business while controlling costs, increasing flexibility and reducing risk. However, these advantages diminish when firms, unable to find the sole technological partner that may keep under control their whole IT network, find themselves dealing with a large number of IT services providers.

Thanks to 15+ years of international experience and a portfolio of more than 250+ international clients and partners, 20100us can offer a full spectrum IT services, from hardware procuring to specialized cyber security solutions. We are equipped to serve both SMEs and multinational companies, acting as a Single Point of Contact for all your IT needs.
More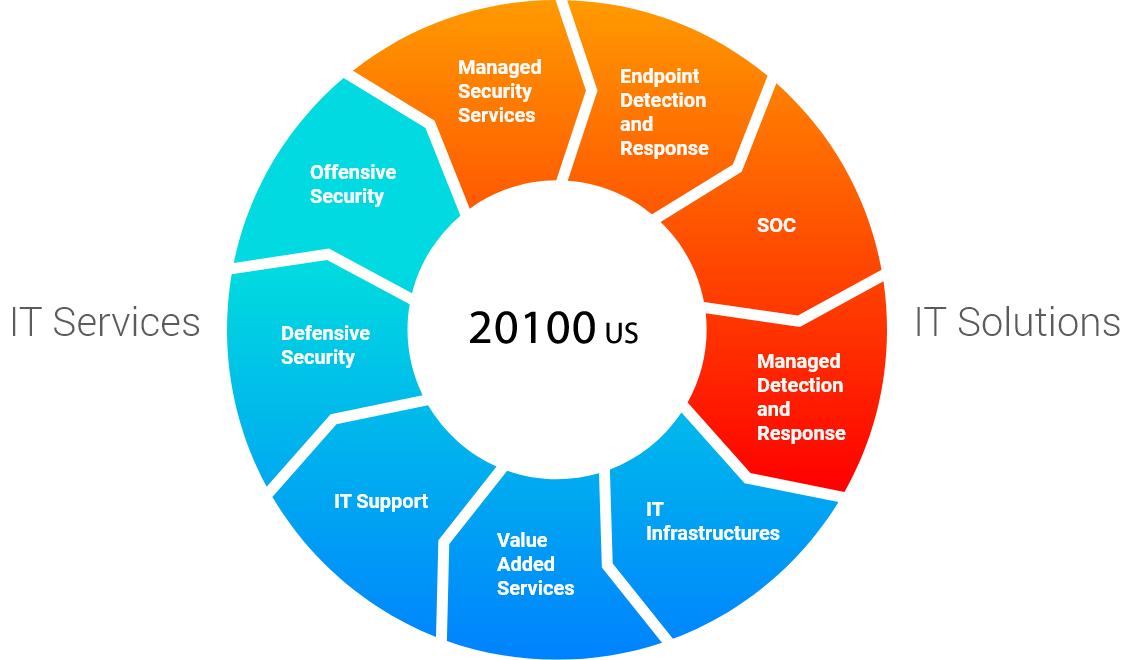 USA, Europe and Asia. Follow the Sun
With offices in USA, ITALY and HONG KONG, we provide 24/7 access to specialized technicians and cyber analysts, through external support partnerships or staff augmentation contracts.

Our customer-based approach allows us to offer flexible and tailor-made solutions to maximise the value of products and services and guarantee data protection and IT networks performance.
More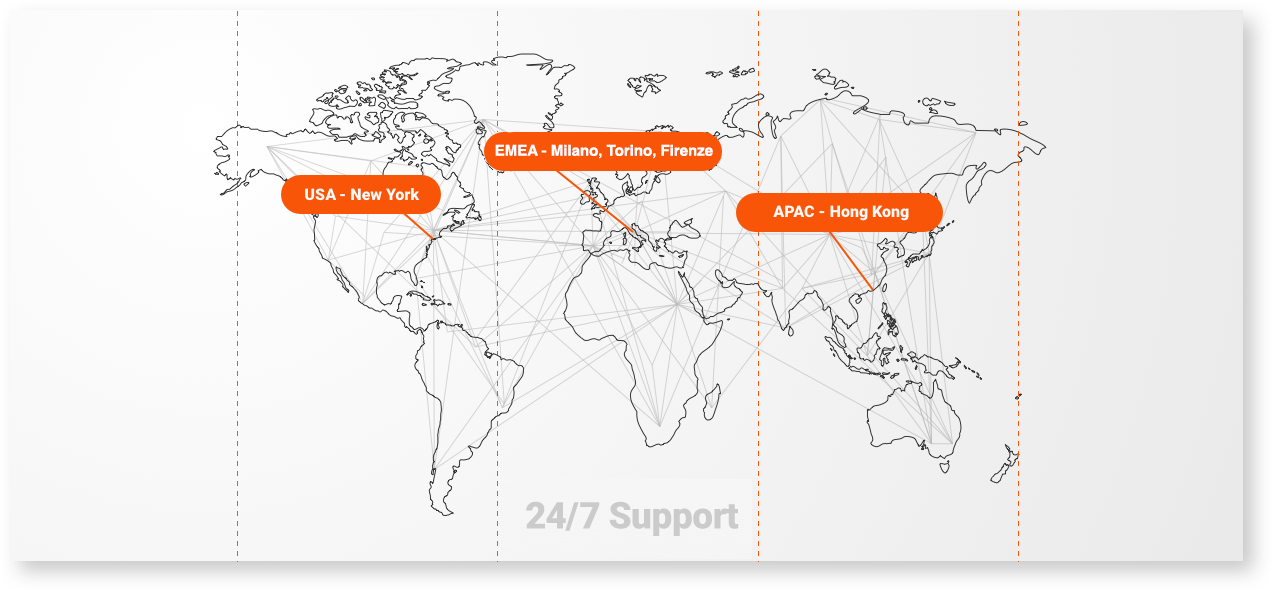 Technology Platform Overview
Thanks to our long-lasting collaboration with major global vendors and our highly specialized IT solutions architects, we can help you identify the most efficient and cost-effective solutions for your business needs.